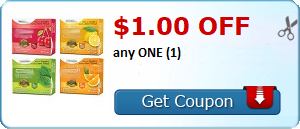 Load coupons onto your CVS/Longs Drugs Extracare card or Kmart Shop Your Ways card OR you can purchase these items from Target, Walgreens, or Walmart and submit your receipt and follow the instructions on how to redeem for these coupons after you purchase the items from one of the three stores. These coupons you will purchase than you will get your money back after the fact.  Just click the picture of the coupon to go straight to the coupon to load to your card or account.
This is a RARE coupon: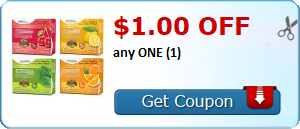 $24.99 $7.70
9 inch Doll

Peppa looks very cute in her bright and cheery raincoat!

Includes: Rain coat, Hat and Wellies

Includes 5 points of articulation
*~*~*~*~*~*~*~*~*~*~*~*~*~*~*
Sign up for Amazon Prime 30-day Free Trial
Amazon Prime is a special membership program that offers participants premium benefits for just $99 per year. You receive the ability to watch over 40,000 Movies and TV episodes, anytime. Plus, receive FREE two-day shipping on mainland on millions of products with no minimum order size along with access to the Kindle Owners' Lending Library.
Aloha!  If you read the past post about the April Giveaway that I will be doing random envelope of coupons giveaway!  Well Shopaholics, today is the day I will randomly select 2 winners to receive an envelope of some awesome coupons – many tear pad and hang tag coupons!  Even a couple that are off of MEAT! Woohoo!
If you are unsure what I am talking about for the Giveaway, you should go HERE to read about the April Giveaway!
And the winners are…
- Courtney Silva – she subscribed to the Blog
- Jenz Teriipaia – Entered by posting a picture of the Coupon Swap she attended on Hawaii Shopaholics Facebook Page!
Winners please email hawaiishopaholics@yahoo.com within 24 hours with your mailing address!
These 2 shopaholics are still in the running to win gift cards or the book Couponing in Hawaii at the beginning of May!  Make sure you enter so you have a chance to win!  If you don't enter just one time you will never have a chance at winning!  And don't fear more envelope of coupons will be sent out next week so stay tune!! Also, that means make sure you enter by next week so you also have a chance to win some AWESOME coupons!!
Go HERE to watch my video on how to Coupon at Target!
If you can figure out how to coupon at Target – you can practically learn any store.  Target has so many ways to save so it makes it a little complicated.  However, after you master the ins and outs of how to save and shop at Target you will be golden to find some awesome deals, maybe even freebies and money makers!
Go HERE to watch the video!