Woohoo these awesome coupons RESET:
That equals a total of 3 coupons per computer!  Also the cheapest bag of rice at Walmart for Hinode is $1.08 = $.08 after coupon!!  Go stock up!!
Save 53% on the Women's Running W580BN4 Now Only $34.99
Regular $74.99
Offer ends Tonight 3/31.
Go HERE to order your shoes!!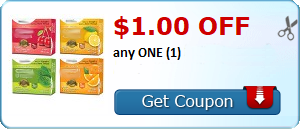 Load coupons onto your CVS/Longs Drugs Extracare card or Kmart Shop Your Ways card OR you can purchase these items from Target, Walgreens, or Walmart and submit your receipt and follow the instructions on how to redeem for these coupons after you purchase the items from one of the three stores. These coupons you will purchase than you will get your money back after the fact.  Just click the picture of the coupon to go straight to the coupon to load to your card or account.
Get FREE Name Brand Clothing for Kids
Sign up for Schoola with this link to receive a $15 FREE credit.
Purchase name brand items like Guess, Nine West, Calvin Klein & More!  There is also many items that are used but there is a section for new with tags as well!!
 Many items are listed under $15 so with the $15 credit and free shipping, you can score some free clothes!!
+ Get an additional $10 credit by using code SPRINGSPREE at checkout
The $15 free credit and $10 promo code = $25 in FREE Clothes!
Plus FREE Shipping – no promo code needed.
In addition, if you look in high school students clothes you can find adult clothes!!
Many clothes for under $5 so you could get 3 $5 pieces shipped to you completely free!!
No promo code for FREE Shipping!
Depending on the state you are in, you may need to pay tax.  California – pay tax.  Florida and Hawaii pay no tax!
Your credit will show up in your cart at checkout!
Remember go to this link to get your $15 credit and use promo code SPRINGSPREE for $10 credit to equal $25!!
Go HERE to start your shopping!