(excludes shoes and licensed product)!
Uniforms 40 Percent Off and Basic Denim 50 Percent Off + more deals!
Tees from $4.75, jeans from $9.75 and more!
Now is a great time to start your Back to School shopping!
Sale ends July 10th!
Go HERE to start your shopping!

Shoes and sandals starting from $5.00 (Regular $19.99)
 including FREE shipping on orders $25 or more!
Sale ends July 20th, 2015
+ Use coupon code ZZDeal at checkout to save an additional 15% off
Go HERE to start your shopping! 
Go HERE to start a 30 Day FREE Amazon Prime membership.
Plus if you join today for the FREE 30 day trial you will be able to partake in all the fun deals that will be posted on July 15th as Amazon will be celebrating their 20th Anniversary with tons of Amazon Prime deals all day long!
Therefore, go HERE and start a FREE 30 day trail to Amazon Prime.
If you do not want to be charged the $99 fee cancel within your 30 day trial period.
So again – go HERE and start your FREE 30 day trial and come back on July 15th for some awesome deals to be posted for Amazon Prime members!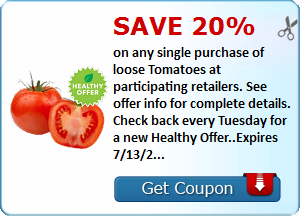 *~*~*~*~*~*~*~*~*
Load rebates onto your CVS/Longs Drugs Extracare card or Kmart Shop Your Ways card OR you can purchase these items from Target, Walgreens, or Walmart and submit your receipt and follow the instructions on how to redeem for these rebates after you purchase the items from one of the three stores. These rebates you will purchase than you will get your money back after the fact.  Just click the picture of the rebate to go straight to the rebate to load to your card or account.
starting TODAY, July 7
Plan your Summer Escape! Caesars Entertainment Semi Annual Sale! Enjoy hotel rates starting at $31, book now!  Caesars Entertainment has rooms in Las Vegas and Atlantic City.  In Las Vegas select from Planet Hollywood, Bally's, Caesar's, Flamingo, Harris, Paris, Rio and more!  Go HERE to start your shopping! 
Valid through August 18, 2015 
If you are wanting to go to Vegas, here is your chance to get the best deals on a hotel stay in Las Vegas.  Go
HERE
to start your shopping!!
with Promo Code WEEKEND15
Go HERE to Book Now!
$29.99  $9.99
You will just ❤ your new Extra Large Chevron Tote/Carry-All/Diaper Bag. They are ideal for every day, gym, traveling, and diaper bag. They are so  trendy and just perfect for the spring/summer season….at just $9.99 it's a bargain you can't pass up. They make great gifts too.
BAG COLOR OPTION
Orange Chevron
Red Chevron
Aqua Chevron
Pink Chevron
Black Chevron
Multi Pink-Trim
Multi Purple-Trim
Multi Red-Trim
Multi Orange-Trim
PRODUCT DETAILS
Extra Large Totes. Measures Approximately 15" L by 19"H  by 5.5"D.
High End Canvas – won't lose its luster and brightness with washing. Zipper  top closure. Front has a large zippered pocket
Great all essentials. It has two (2) side pockets (as pictured).
Shipping is $4.99 for the first item and $3.99 for each additional bag.
This is a daily deal so hurry and purchase!!
Go HERE to order your bag!
$100.00 $28.00
These oval bakers boast sturdy stoneware construction, and the design of the bakers makes them oven-to-table friendly

Oven safe to 500 degrees Fahrenheit, the bakers are also safe for use in the microwave as well as the freezer

Wide handles offer a confident grip; dishwasher safe for easy cleanup

The vibrant color is great for coordinating with many other Rachael Ray kitchen pieces

Quality Assurance Guarantee
*~*~*~*~*~*~*~*~*~*~*~*~*~*~*
Sign up for Amazon Prime 30-day Free Trial
Amazon Prime is a special membership program that offers participants premium benefits for just $99 per year. You receive the ability to watch over 40,000 Movies and TV episodes, anytime. Plus, receive FREE two-day shipping on mainland on millions of products with no minimum order size along with access to the Kindle Owners' Lending Library.
That means savings up to 70% off clearance items!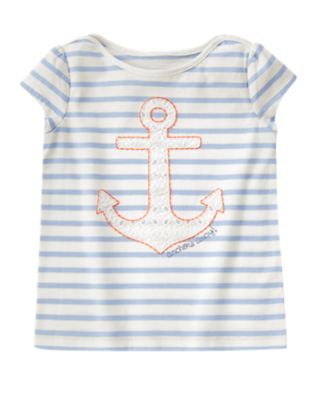 Shirts as low as $2.99
Bathing suits & Boardshorts as low as $5.39
Pj's as low as $5.39
and much more!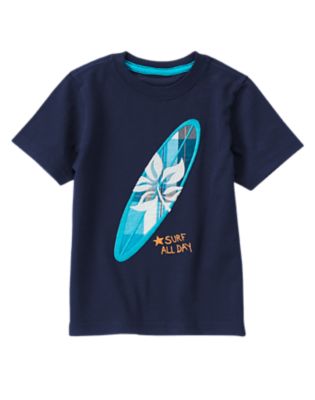 This sale ends July 12th!
Hurry HERE to check out the deals!!